Uttarakhand Travel Guide – Golden Triangle Holiday
Uttarakhand is the land of the god, which is also called as "Dev Bhoomi". It is one of the famous tourist spots in India and known for its natural beauty, trekking trails & religious significance. This Indian state offers places of interest for adventure lovers, trekkers, devotees and honeymoon goers. Uttarakhand is blessed with geographical diversity, wildlife, natural forests, lakes, sacred lakes and much more. You can find wood style of architecture in Uttarakhand that have designs of floral patterns, deities and much more. "Golden Triangle Holiday" is offering this Uttarakhand Travel Guide to see some amazing tourist destinations that are very famous for their own cultural significance.
Best Places to visit in Uttarakhand to plan your trip
Uttarakhand is famous for Chardham Yatra that includes four high altitude treks to temples located at Badrinath, Kedarnath, Yamunotri and Gangotri. Haridwar is one of the holiest Hindu cities and thousands of devotees visit it to find salvation. Nainital and Mussoorie are most popular summer honeymoon destinations. Destinations like Ranikhet, Mukteshwar and Kausani offer pleasant weather and panoramic views. Visit Uttarakhand to explore wildlife sanctuaries, religious places, yoga ashrams and much more.
Haridwar has a wonderful meaning "Gateway to God" and located on the banks of Ganges River. There are four pilgrimages that include Kedarnath, Badrinath, Yamunotri and Gangotri. This place has mention in ancient writings and known by various names like Mokhsadwar, Gangadwar and Mayapuri.
5 Nights / 6 Days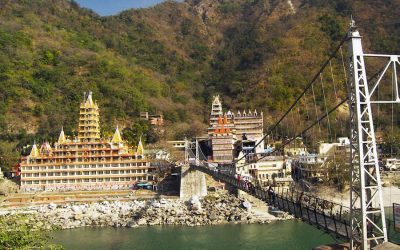 21 Nights / 22 Days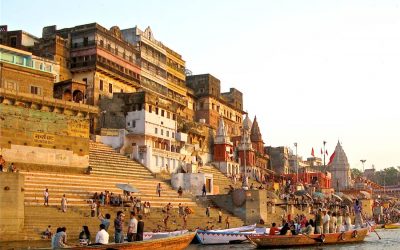 Rishikesh is located in the laps of the lower Himalayas and Ganges River flowing here enhances the beauty of this place. The lovely atmosphere and lush greenery makes it really attractive, so large number of tourists comes here from different parts of the world. It is equally famous for adventure sports, Yoga and pilgrimage.
5 Nights / 6 Days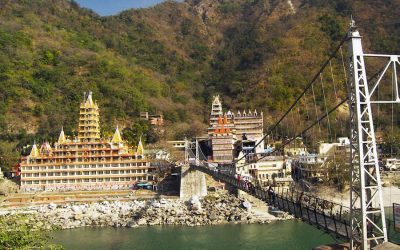 21 Nights / 22 Days