City Explored: Pushkar
Days of Run:
Sun, Mon, Tue, Wed, Thu, Fri, Sat
Duration of the Tour:
08:30 hrs to 19:30 hrs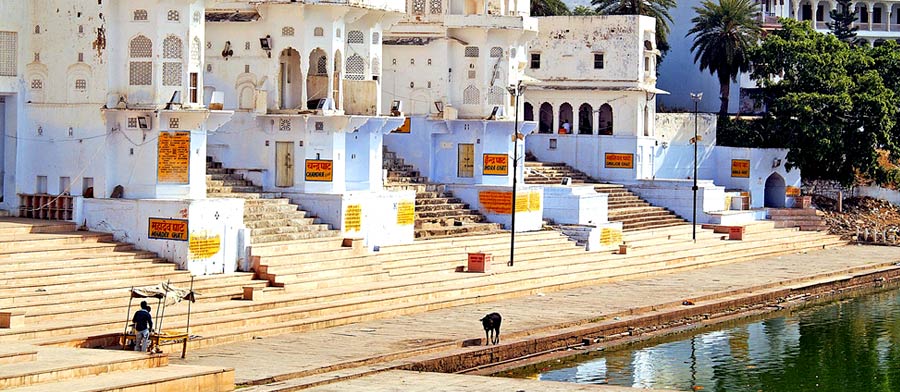 Pushkar is a well-known Hindu pilgrimage town and has become one of the most famous destinations for foreign tourists. With more than 400 temples and 52 bathing Ghats, this town is also very famous for its annual fair - "Pushkar Camel Fair".
Tour Schedule
09:00 AM – Pickup from your desired location/hotel (Jaipur)
11:30 AM – Arrive Pushkar and visit Brahma Temple
12:30 PM – Lunch
01:30 PM – Visit Pushkar Lake
16:30 PM – Drive towards Jaipur
19:30 PM – Drop at your desired location/hotel
Major Tourist Attractions / Tourist Places in Jaipur Pushkar Day Trip
09:00 hrs. – Start Tour
Drive to Jaipur – Pushkar
Our company representative will pick you from your desired location in an air-conditioned to leave for Jaipur Pushkar Day Trip.
11:30 hrs. – Pushkar
Lunch
After visiting this temple, you will have lunch at the desired location.
Continue Tour
16:30 hrs. – Drive Back
Drive to Pushkar – Jaipur
After the completion of Jaipur Pushkar Day Trip, our company representative will transfer you to the air-conditioned and drive towards Udaipur.
19:30 hrs. – Tour Ends
On arrival at Jaipur, you will be dropped at the hotel/desired location.