Languages:
Hindi and English
Best Time to Visit:
September to April
Temperature:
Summer : (28°C to 47°C) & Winter (4°C to 25°C)
Seasons: Summer (April-June), Winter (November-February), Monsoon (July-September)
Climate: Quite extreme
Nearest Railway: Khajuraho
Nearest Airport: Khajuraho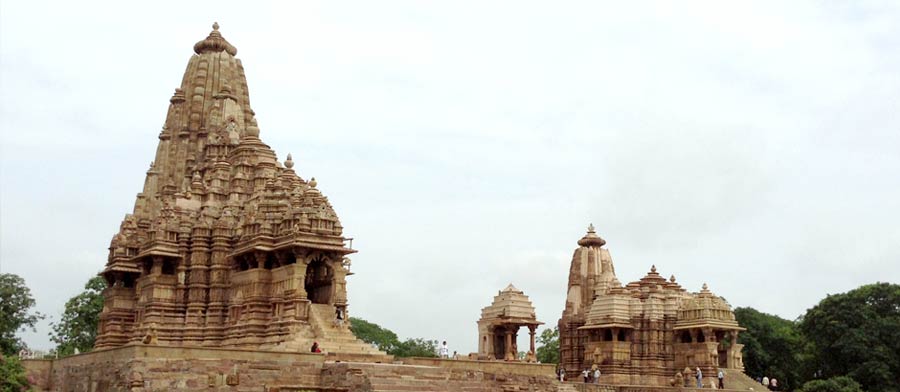 Khajuraho is a historical town that is considered as one of the most famous tourist destinations that attracts tourists from different parts of the world. It symbolizes the medieval heritage of India and comprised of Jain and Hindu temples. There are more than 22 temples that display the artistic excellence of India. You can see different types of erotic sculptures carved on the temples that are a result of wonderful creation. "Golden Triangle Holiday" is offering this Khajuraho Travel Guide to explore the major tourist attractions with ease.
Major Tourist Attractions / Tourist Places in Khajuraho
Vishwanath Temple
This temple is dedicated to Lord Shiva and located on the north-eastern corner of the western group complex. It was built in the 11th century and renowned for its sculptures. Adding beauty to the shrine, images of lions and elephants can be seen on the southern as well as northern steps of the temple.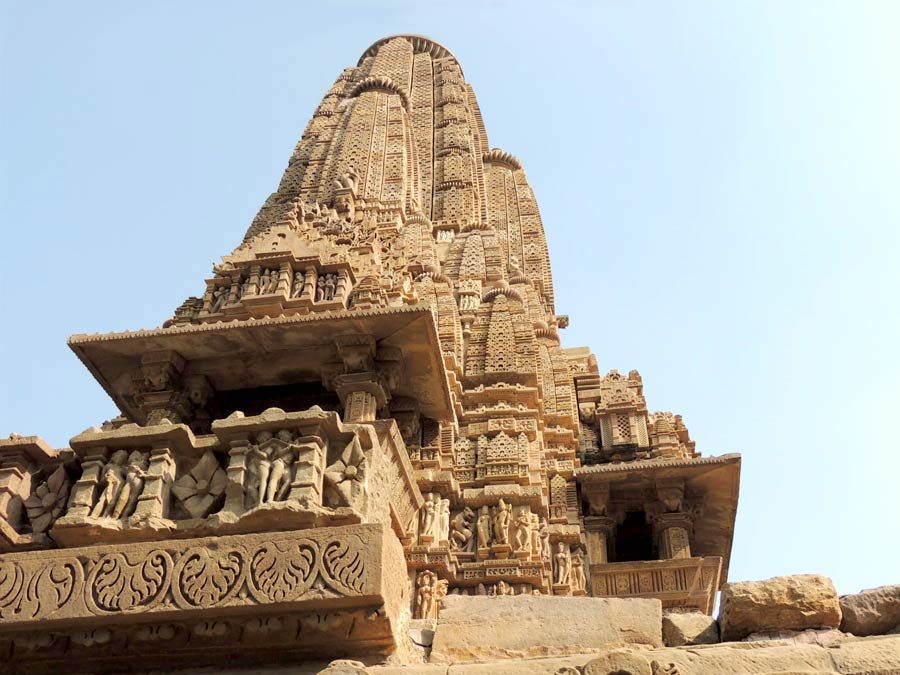 Lakshmana Temple
Kandariya Mahadev Temple
How To Reach
| | |
| --- | --- |
| By Air | Khajuraho has its own airport and well-connected through major Indian cities like Delhi. It is considered as the best option to reach Khajuraho and you can hire a car after reaching this city to explore the major tourist attractions. |
| By Rail | Khajuraho is its own railway station and well connected with all the major cities like Delhi and many others. After reaching Khajuraho by train, you can hire a car to explore major tourist attractions. |
| By Road | Khajuraho is well-connected by road with all the major Indian cities like Agra, Delhi, Udaipur and many others. This city has very good bus connectivity and you can hire a car after reaching this city to explore the major tourist attractions. |
Interested in Khajuraho sightseeing? Book our Popular India Tour Packages