Languages:
Hindi, English and Urdu
Best Time to Visit:
September to April
Temperature:
Summer : (30°C to 46°C) & Winter (9.1°C to 24°C)
Seasons: Summer (April-July), Winter (November-March), Monsoon (August-October)
Climate: Semiarid
Nearest Railway: Agra
Nearest Airport: Delhi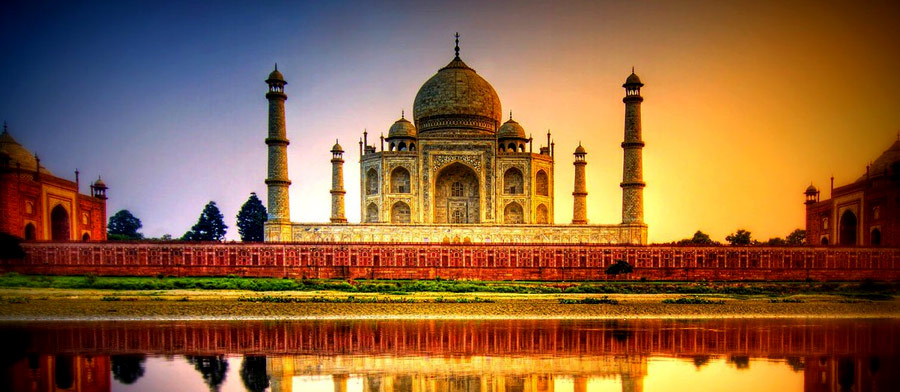 Agra is a city located on the banks of the river Yamuna and boasts about having one of the Seven Wonders of the World. It has always been a great treat for architecture and heritage lovers. Agra has religious significance and matured when Mughals invaded it. It is not only famous for food, Mughal art, but also for local food delicacies. Large number of tourists visits this place every year to see the monument of love – "Taj Mahal". All in all, Agra is India's rich architectural heritage and abodes a timeless masterpiece. "Golden Triangle Holiday" is offering this Agra Travel Guide to explore the major tourist attractions with ease.
Major Tourist Attractions / Tourist Places in Agra
Taj Mahal
This monument of love was constructed by Mughal Emperor Shah Jahan in the loving memory of Mumtaz Mahal (wife) from 1632-1654 A.D. Built in white marble, the sheer elegance & purity signifies the true love. It spreads across almost forty-two acres of land and is situated on the banks of Yamuna River.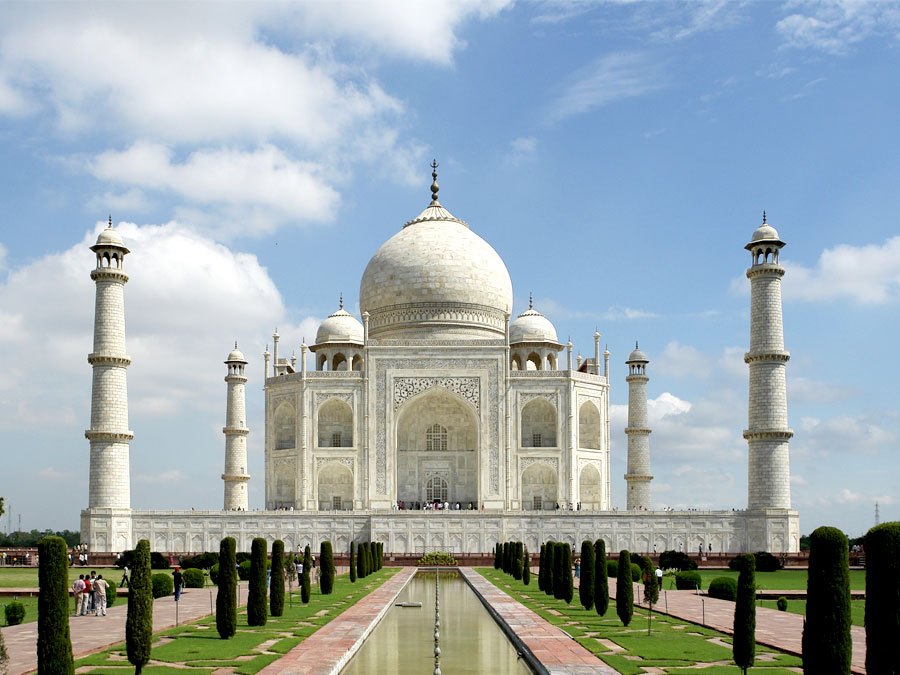 I'timād-ud-Daulah Tomb (Baby Taj)
Agra Fort
How To Reach
| | |
| --- | --- |
| By Air | The nearest airport to Agra is located in Delhi. It is considered as the best option to reach Agra, as you can hire a car from Delhi to reach this city and explore the major places of interest. |
| By Rail | Agra is well-connected by road with all the major Indian cities like Delhi, Jhansi, Jaipur and many others. It also has very good bus connectivity and you can hire a car after reaching this city to explore the major tourist attractions. |
| By Road | Agra has its own railway station, which is well connected with all the major cities like Delhi, Jaipur, Gwalior and many others. After reaching Agra by train, you can hire a car to explore places in and around this Mughal city. |
Interested in Agra sightseeing? Book our tailor-made Golden Triangle Tour Packages