City Explored: Agra
Days of Run:
Sun, Mon, Tue, Wed, Thu, Sat
Duration of the Tour:
05:30 hrs to 21:00 hrs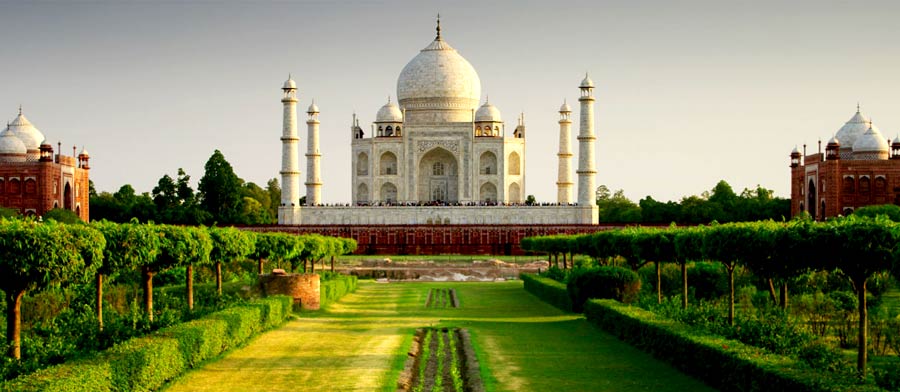 Agra is a beautiful city endowed with some finest Mughal structures in the world. Explore the centuries of intrigues and grandeur of Agra that has a unique beauty & character of its own. Agra is the abode of one of the Seven Wonders of the World - Taj Mahal and also has many other remarkable Mughal-era buildings.
Tour Schedule
05:30 AM – Pickup from your desired location/hotel (Jaipur)
10:00 AM – Arrival Agra and visit Taj Mahal
12:30 PM – Lunch
13:30 PM – Visit Agra Fort
15:30 PM – Visit Baby Taj
17:00 PM – Drive towards Jaipur
21:00 PM – Drop at your desired location/hotel
Major Tourist Attractions / Tourist Places in Same Day Agra Tour by Car
05:30 hrs. – Start Tour
Our company representative will pick you from your desired location in an air-conditioned to leave for Same Day Agra Tour by Car.
10:00 hrs. – Agra
Taj Mahal
After reaching Agra, you will visit the monument of love – Taj Mahal. This ivory-white marble mausoleum was built from 1632 to 1653 by Mughal emperor Shah Jahan in the memory of his beloved wife Mumtaz Mahal. It is a UNESCO World Heritage Site and considered as the most excellent example of Mughal architecture.
12:30 hrs. – Lunch
Have your lunch at the desired location.
Continue Tour
Agra Fort
Agra Fort is a big red sandstone fort which was started in the year 1565 by Mughal Emperor Akbar. This UNESCO world heritage site has many Palaces like Khas Mahal, Jahangir Palace, Diwan-i-Khas and much more.
Itimad-ud-Daulah (Baby Taj)
Itimad-ud-Daulah is a tomb built from 1622 to 1628 and was commissioned by Nur Jahan, the wife of Jahangir, in the memory of her father Mirza Ghiyas Beg. This marble mausoleum has cruciform gardens crisscrossed by walkways and water courses.
17:00 hrs. – Drive Back
After visiting all the aforesaid tourist attractions in Agra, you will travel back to Jaipur.
21:00 hrs. – Tour Ends
On reaching Jaipur, you will be dropped at your hotel/desired destination.