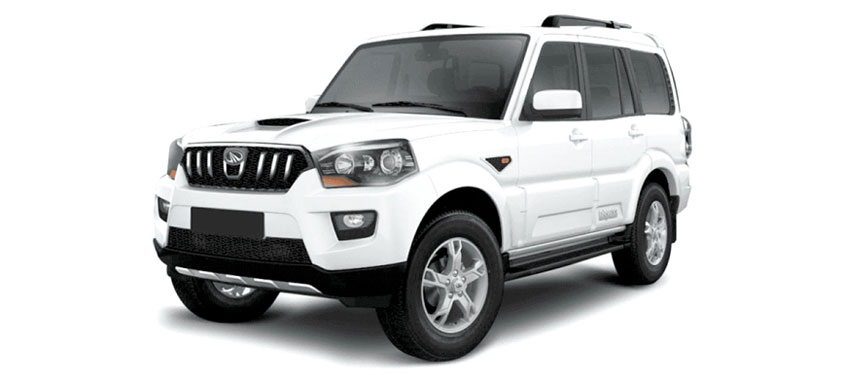 Additional Features
Fog Lamps:
FM / Music System:
Hill Hold Control:
Vehicle Stability Control:
GPS Navigation System:
Detailed Information
Hire Mahindra Scorpio – SUV/MUV car rental in India
Mahindra Scorpio a sports car launched by Mahindra and Mahindra is a combo of Indian car maker with western style interior. The versatile space in the car makes it the best choice of the travelers for a pleasurable journey. The car has 180mm ground clearance and more than 21200cc engine which gives the traveler a smooth and comfortable experience of the drive across the Indian terrains. We give Mahindra Scorpio car hire services to both foreign and domestic tourists.
Mahindra Scorpio car hire – Golden Triangle Holiday
This car is an ideal family car which has a capacity of accommodating four people and a driver. This car can give you a very good experience of traveling with the family and making the holiday memorable. This car is so spacious that it can easily accommodate around six to eight average sized bags. Mahindra Scorpio car rental from Golden Triangle Holiday is the best possible outcome for great travel experience in India.